Seminar on School Leadership cum Graduation ceremony of Preparation for Principalship (PFP) for Aspiring Principals Programme (10 October 2020)
The Department of Education Studies organized its 14th Preparation for Principalship (PFP) Programme in 2019/20. The aspiring principals came together on 10 October 2020, attending a seminar and meeting their class masters/mistress, lecturers, mentors, markers and assessors.
Prof. Atara Sivan (Head of the Department of Education Studies), Ms. Aly Lee (Education Bureau), Dr. Leon Lee (PFP Programme Coordinator) and Dr. Chee Wai Chi (Representative of Education Leadership Committee) gave encouraging remarks to all participants and presented certificates to graduates. Mr. Cheung Yung Pong MH, being an experienced school principal, gave a speech on school leadership during the seminar while Ms. Hui Sze Lai and Ms. Yiu Po King (both are alumni of the PFP programme) shared their experience on becoming and being a school principal. Mr. Chiu Man Ho (Chairperson of HKBU EDUC School Leadership and Administration Alumni Association) introduced the alumni association and welcomed the new members.
The PFP Programme will continue in 2020/21 and will nurture more aspiring principals in Hong Kong in the future.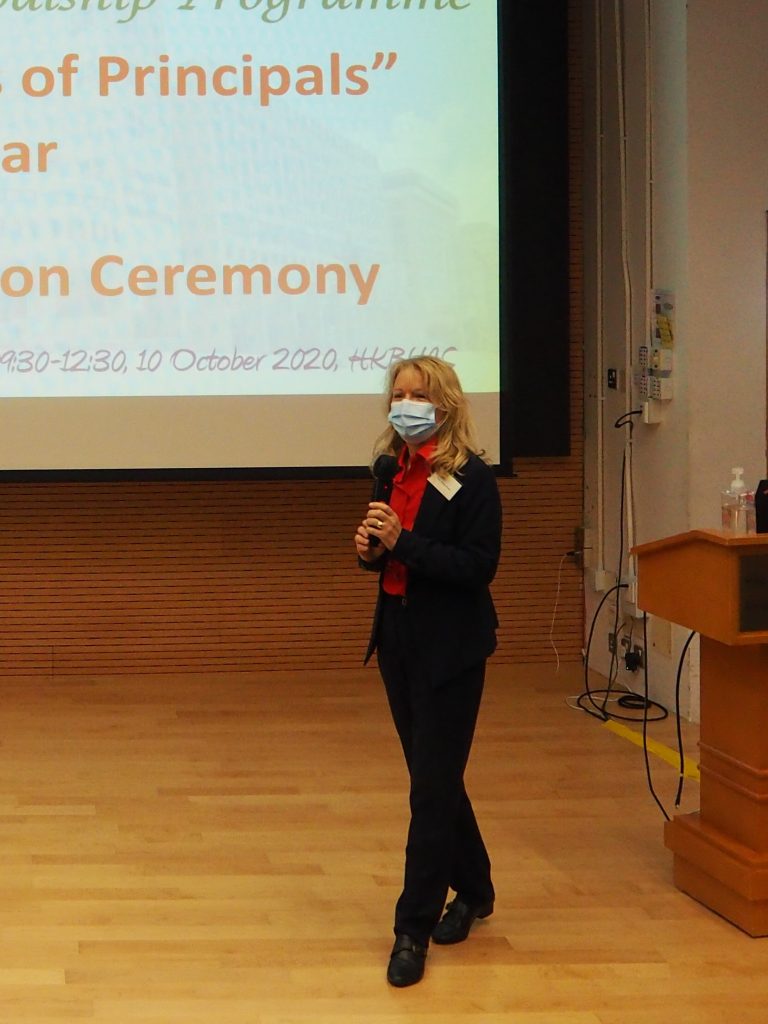 Prof. Atara Sivan welcoming all guests, graduates and participants to the Seminar cum Ceremony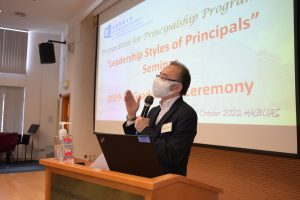 Mr. Cheung Yung Pong MH giving a keynote speech on "Leadership Styles of Principals"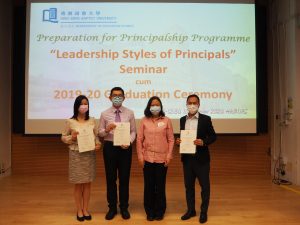 Dr. Chee Wai Chi presenting certificates to PFP graduates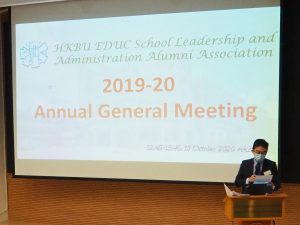 Mr. Chiu Man Ho chairing the Annual General Meeting of HKBU EDUC SLAAA