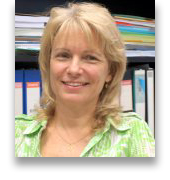 Welcome to our Department of Education Studies. We are an inclusive learning community that is committed to nurturing outstanding graduates, promoting innovative academic and professional knowledge and enhancing comprehensive educational and research development.
The Department was established in 1989 and is one of the seven departments of the Faculty of Social Sciences. Over the years, we have been expanding rapidly in response to the changing needs of our society. We offer a full spectrum of undergraduate and postgraduate programmes which provide opportunities for academic and experiential learning and for personal and professional growth in times of globalization and rapid educational change. Our programmes include double-degree studies, minor in psychology, GE courses, Diploma in Education, Postgraduate Diploma in Education, Master of Education, Doctor of Education and MPhil and PhD.
We have well over a thousand students pursuing their studies in different modes. We are also proud of our alumni members who are dedicated to the field of education. Together we engage in lifelong learning for whole person development.
Our Vision
To be a leading teacher education and educational development institute with local commitment and global vision
Our Mission & related strategies
1)     To nurture outstanding graduates who are competent, reflective, committed to the profession and to lifelong learning through dedicated and creative pedagogy and whole-person education.
Reflect on and improve existing programmes and support the development of new initiatives at all levels.

Utilize, share and develop new pedagogical practices that enhance learning and teaching and facilitate personal and professional growth.

Foster the humanistic approach in our practices while serving as role-models to our students.
2)    To promote innovative academic and professional knowledge through accomplished research, scholarship of teaching and learning and engaged community service.
Integrate research, teaching and service.

Identify key areas where this integration can be manifested and have an impact on the local and international community.

Continue to seek support for new initiatives that will facilitate educational study and practice.
3)    To enhance comprehensive educational and research development through collaboration with local and international academic and professional institutes.
Sustain and expand existing exchange and collaboration initiatives which harness the potential for teaching, learning and research development.

Integrate international collaborative elements into the development of existing and new programmes.

Enhance collaboration with alumni by preparing them to serve as ambassadors for development.
4)    To nourish an inclusive academic and professional learning community that improves personal and organisational capacities through supportive environment, collegiality, contribution and recognition.
Improve opportunities for members' professional development in research, teaching and service.

Facilitate sharing and collaboration for mutual benefit and growth.

Ensure that initiatives and related contributions are fertilized and recognized.
Atara Sivan, PhD
Head and Professor
Department of Education Studies Faculty of Social Sciences Hong Kong Baptist University